This vegan white cheddar sauce has so many cheesy possibilities. You can chow down on mac & cheese, make nachos, dip veggies in it, use it in casseroles – you name it. This sauce has a uniquely cheesy flavor that will fool anyone in the house to think it's real white cheddar cheese sauce.
I have tried so many vegan cheese sauce recipes out there and never found one I loved. I have been making this recipe for 3 years now and I usually wing the measurements (like most things I cook!) I finally measured this time around and was ecstatic to have it on paper after all these years!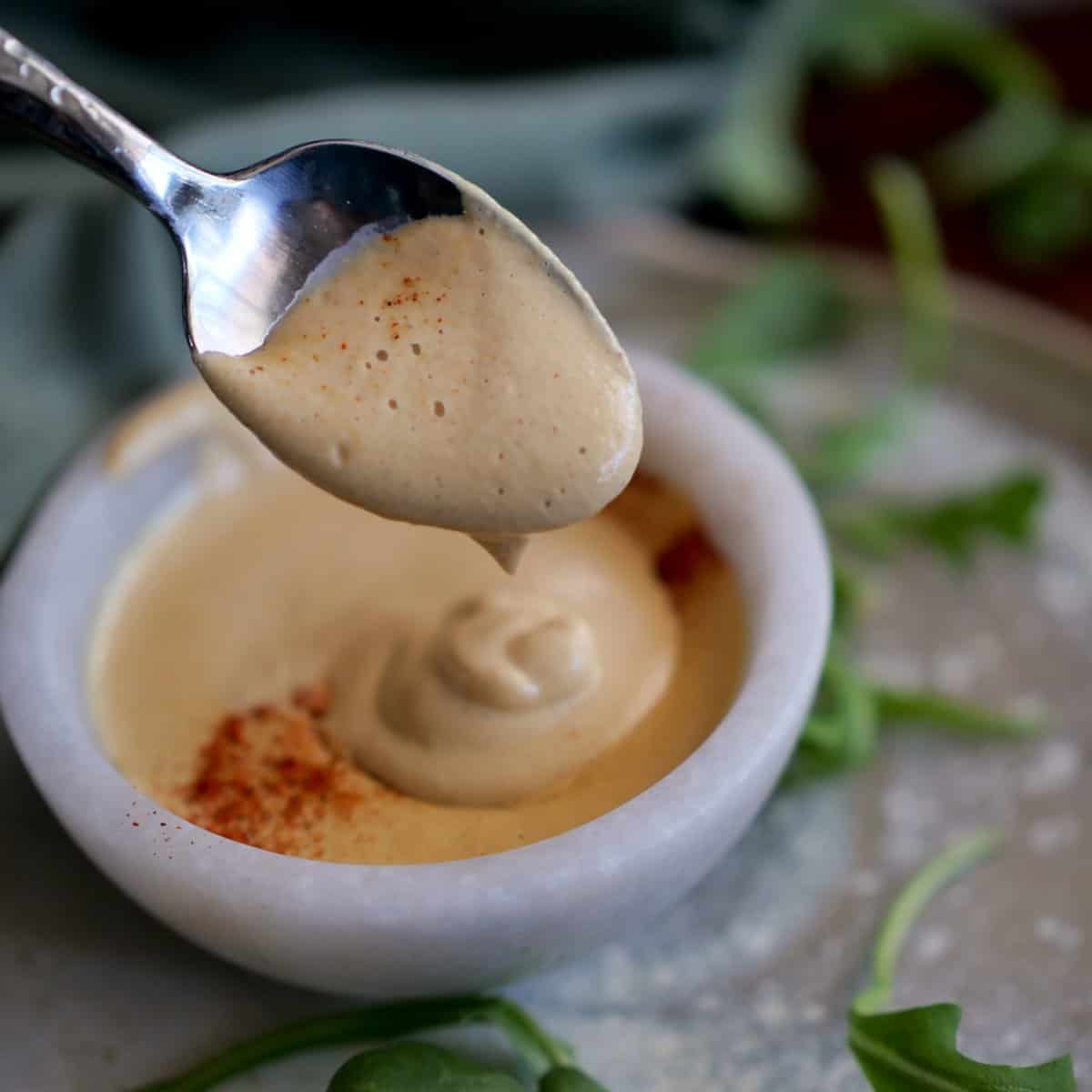 What's different about my sauce, it has half the amount of cashews than what other recipes call for. I like my sauce to be a little thinner. Rather than adding lots of water and missing out on flavor – I would rather have a thinner consistency and not water down the flavor too much!
The key to making the perfect vegan cashew cheese
Always start with raw cashews (not roasted cashews) and be sure to buy them in pieces. They blend easier, soak quicker and cost less.
The right amount of nutritional yeast. This is what gives it the cheesy flavor, smell and color so you don't want to get this amount wrong.
Blend it with hot water always. It melts the seasonings together better and makes for a smoother consistency verses cold or room temp water.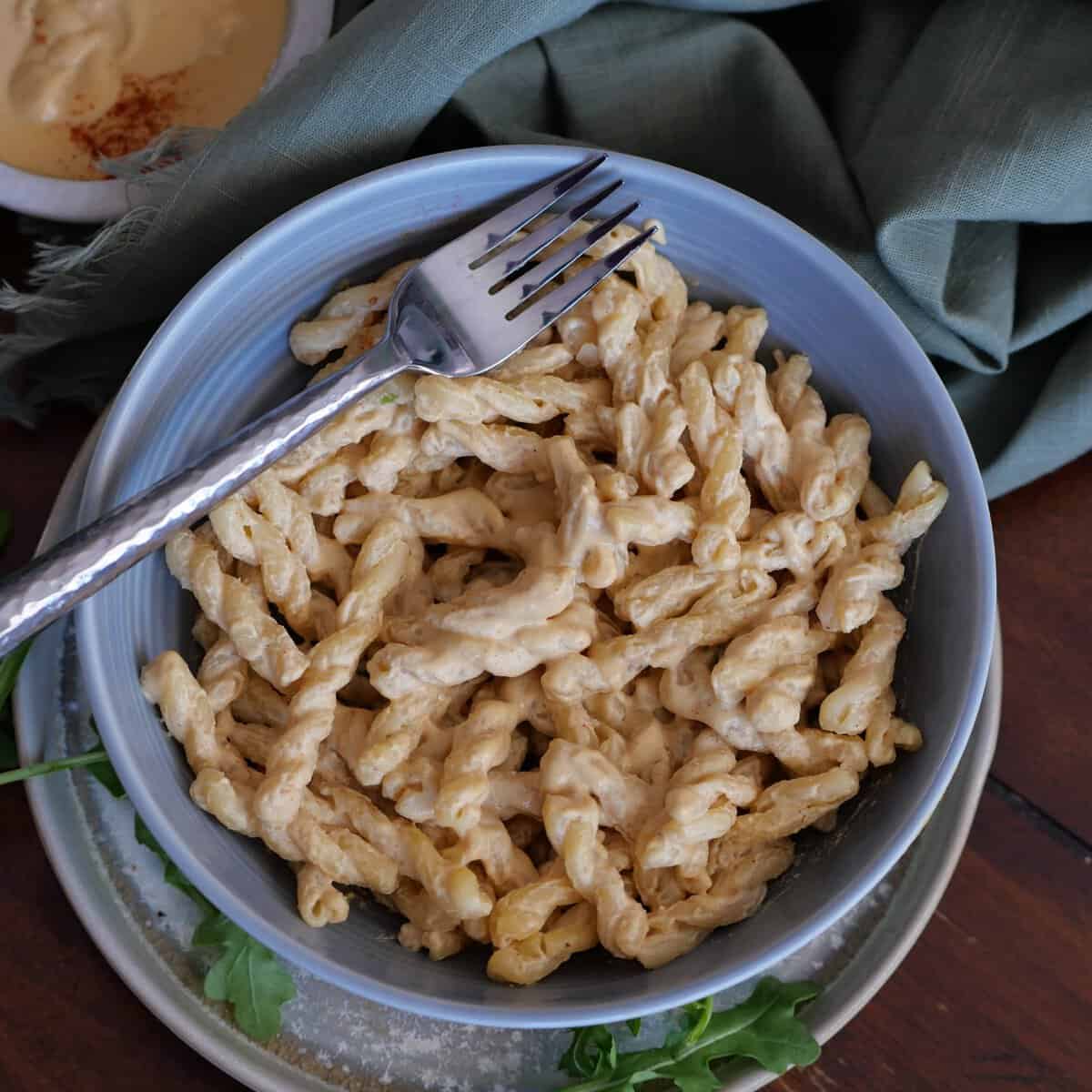 Print
Ingredients<br> (Makes enough for 4 servings mixed in pasta)
1 c soaked raw cashew pieces. see directions for soaking

1.5 c hot water

1.5 tbs fresh squeezed lemon

1/3 c nutritional yeast (nooch)

1/2 tsp paprika

1/2 tsp onion salt (onion powder works but you will need more salt to season)

1 tsp garlic powder

1/8 tsp of chili powder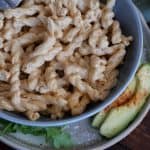 Print
Directions
Soak the cashews. You can either do a "quick soak" or soak the cashews for several hours or overnight. To quick soak, boil water on the stovetop, cover the cashews with the boiling water and set aside for 10-15 minutes. Drain (but Keep 1.5 C of warm water to the side to add back into blender)
In a blender (high powered preferred, a food processor will also work), add the cashews, lemon juice, 1.5 cups of the water, nutritional yeast, smoked paprika, garlic powder, onion powder, chili powder, and the salt.
If you want it warmer – add the cheese sauce from the blender back into sauce pan. Using a whisk, warm over medium heat, whisking constantly, until it begins to bubble and thicken. Add water slowly as needed, depending on how thick or thin you want the sauce to be.
Add salt to taste. If the cheese sauce sits for a while, or you refrigerate the leftovers, it will thicken. Simply warm it again on the stove, adding water as needed to thin. Sauce will last for 5 days in the refrigerator.