I am here to share my top 10 favorite healthy sides to pair with your eggs and breakfast in general. So many veggies to be enjoyed in so many ways!
Eggs are great source of protein and they are relativity inexpensive (yes, even the pasture-raised high quietly eggs are not that expensive. Doing the math, a $5 carton of eggs comes out to only 41 cents per egg. Much cheaper and healthier that those pricy protein bars.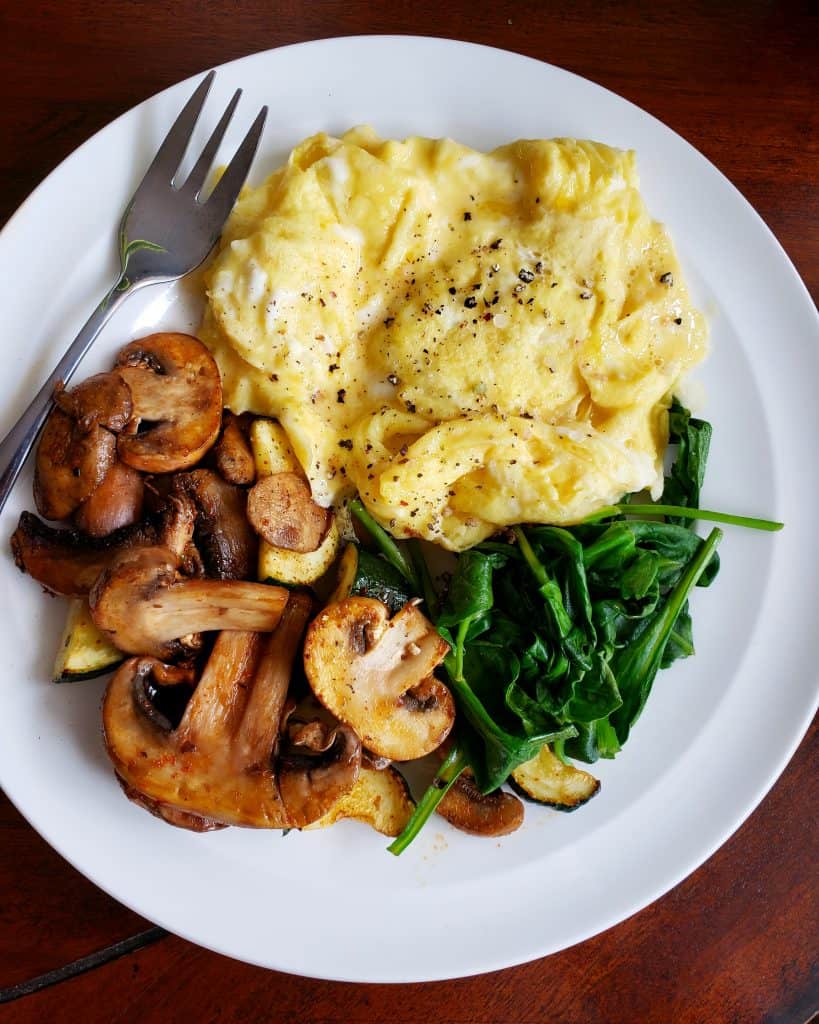 I love to have eggs and veggies after my workouts. I eat them so often for breakfast or lunches during the week that I need to change it up as much as possible to avoid getting sick of them.
There are so many sides you can whip up with your eggs. Every time I post my egg pates I have people comment about never thinking of that combination so I decided to make a little blog post for those of you who need a little more pep' in your egg side step.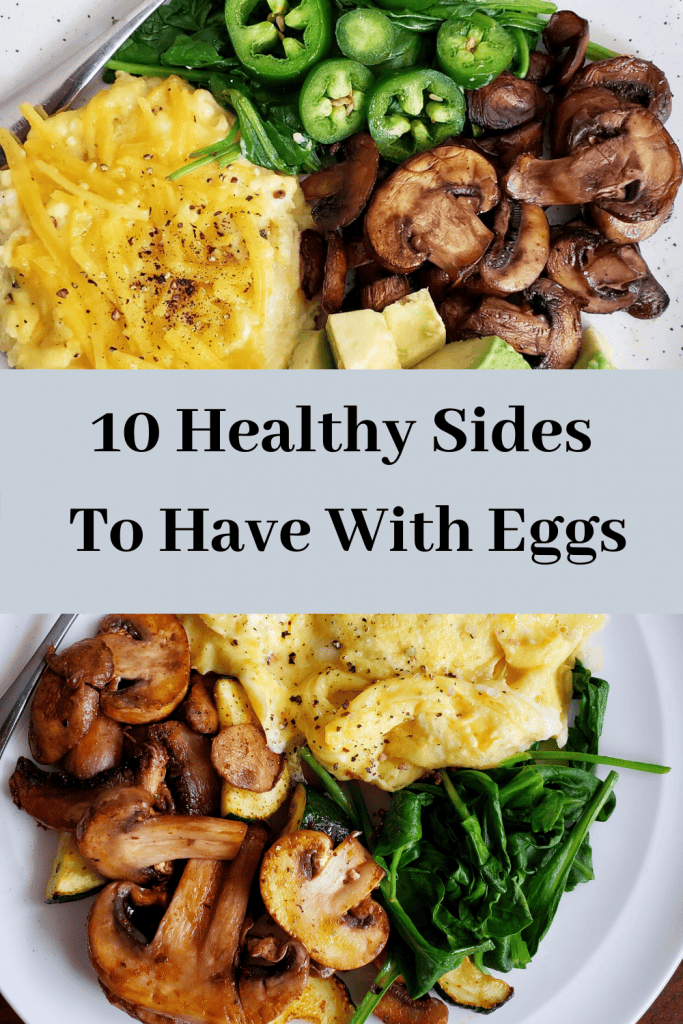 Egg styles
There is poached, scrambled, hard scrambled, soft scrambled clouds (yes egg clouds) hard boiled, soft boiled, over easy, over medium, fried, omelettes, sunny side, baked and basted. Whew that's a lot. If you don't like eggs - perhaps you just haven't found your style of egg yet. I won't get into which I dislike on that list, but let me assure you there are a few styles I won't eat.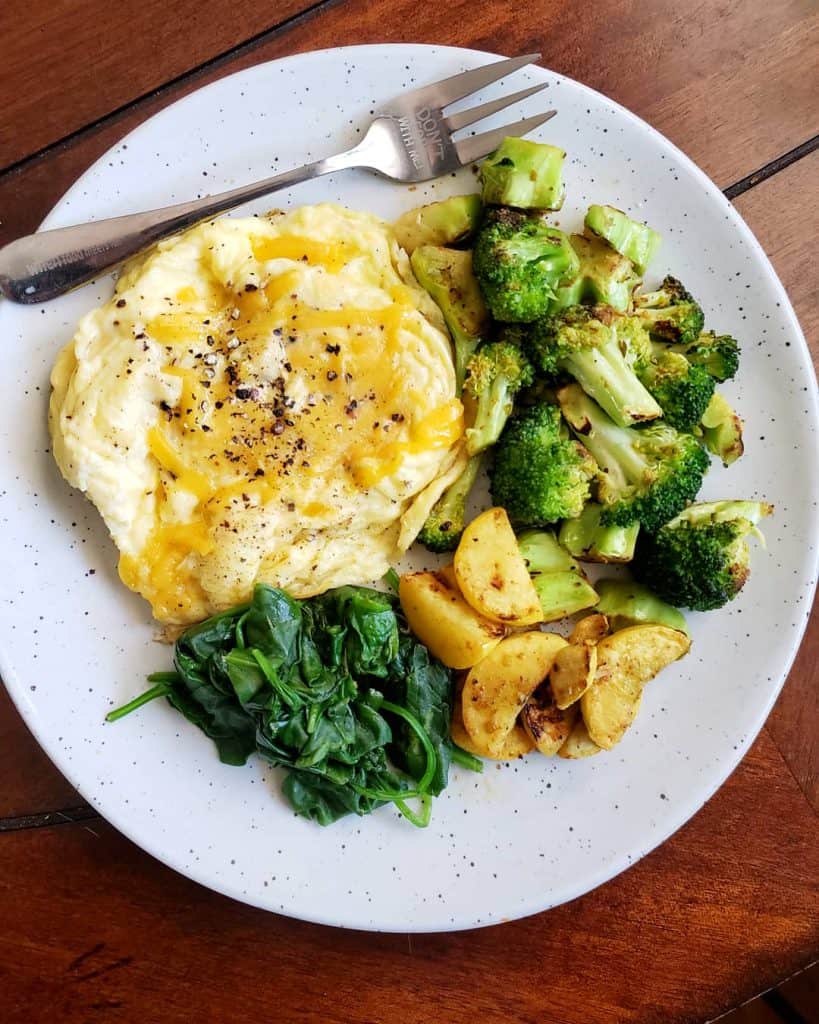 The sides on this blog post are good with ANY style egg. I show them with a lot of soft scrambled plates because that is what I am currently into but let me assure you there are no limits when it comes to which eggs pair with which sides.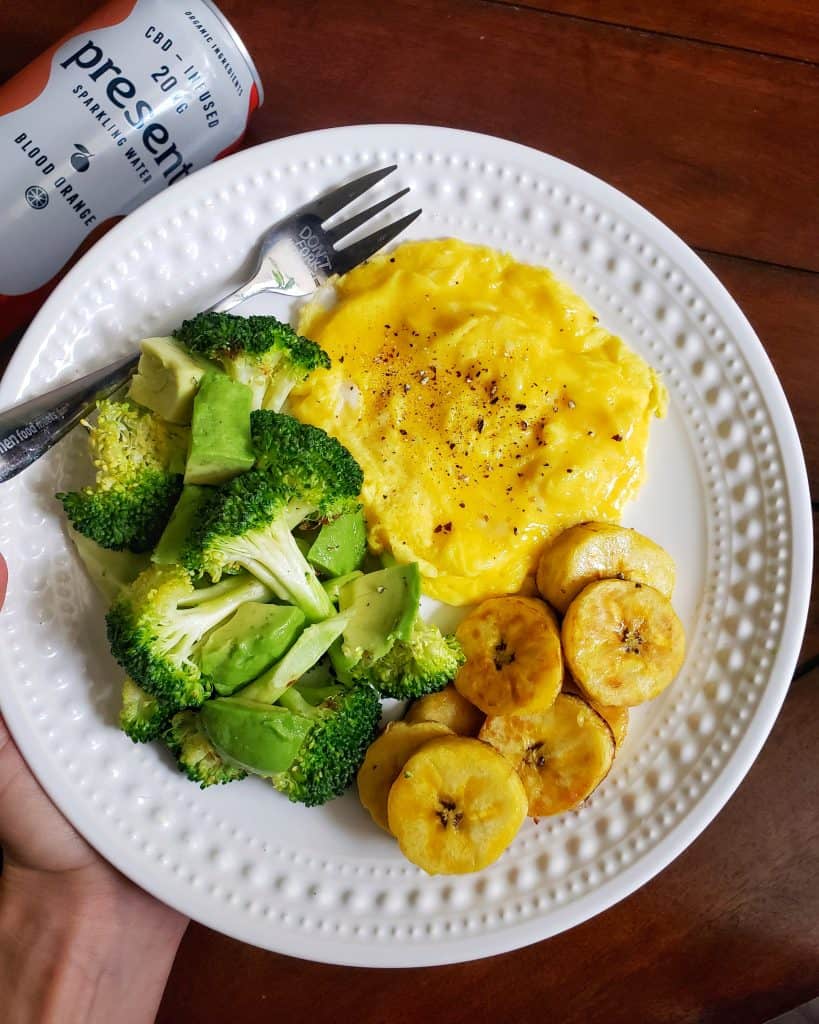 Vegetable side ideas:
These are my top 10 favorite veggie and one fruit sides with my eggs:
Sautéed Broccoli (season with your favorites toss in a little oil and throw it into a pan for 10 minutes)
Roasted cauliflower (season with your favorites and roast in the oven you can also sauté them like the above)
Mushrooms any kind any way but I prefer them sautéed in avocado oil
Jalapeños - did i loose ya? Just cut out the seeds and sauté them well. If you aren't into spice then move to the next
Sweet potatoes chopped in cubes with a little salt and chipotle powder. You will be hooked. Don't like sweet potatoes? Try any other potato
Caramelized onions
Peppers - Green, orange, yellow they are all great with eggs
Tomatoes - roasted roma is my favorite but any will do
Avocados - This is a fruit yes but it's one of my top ten!
Plantains - Another fruit but another great side with eggs. Plantains are not sweet like bananas, they are more starchy like a potato so trust me they pair great with eggs
Bonus: Zucchini, squash (any kind!), sautéed spinach or kale
Bonus: Canned beans, canned tomatoes, artichokes or sun dried tomatoes if you don't have access to fresh veggies right now!