These honey tahini cookies are light and fluffy and filled with the powerhouse nut butter, tahini. Do something a little different from the typical sugar cookie and make these for the holidays!
I love tahini so much. It is so versatile and such a light nutty flavor you can make sweet and savory dishes with it. When I am craving a creamy savory dressing I often use tahini as a base. Check out my Miso Tahini dressing.
Tahini is also a great alternative nut butter for those who have allergies! It makes a great substitute in baking for peanut butter. It isn't as salty as most meant butters so I just add a little dash of salt and tsp of honey when I use it as a substitute.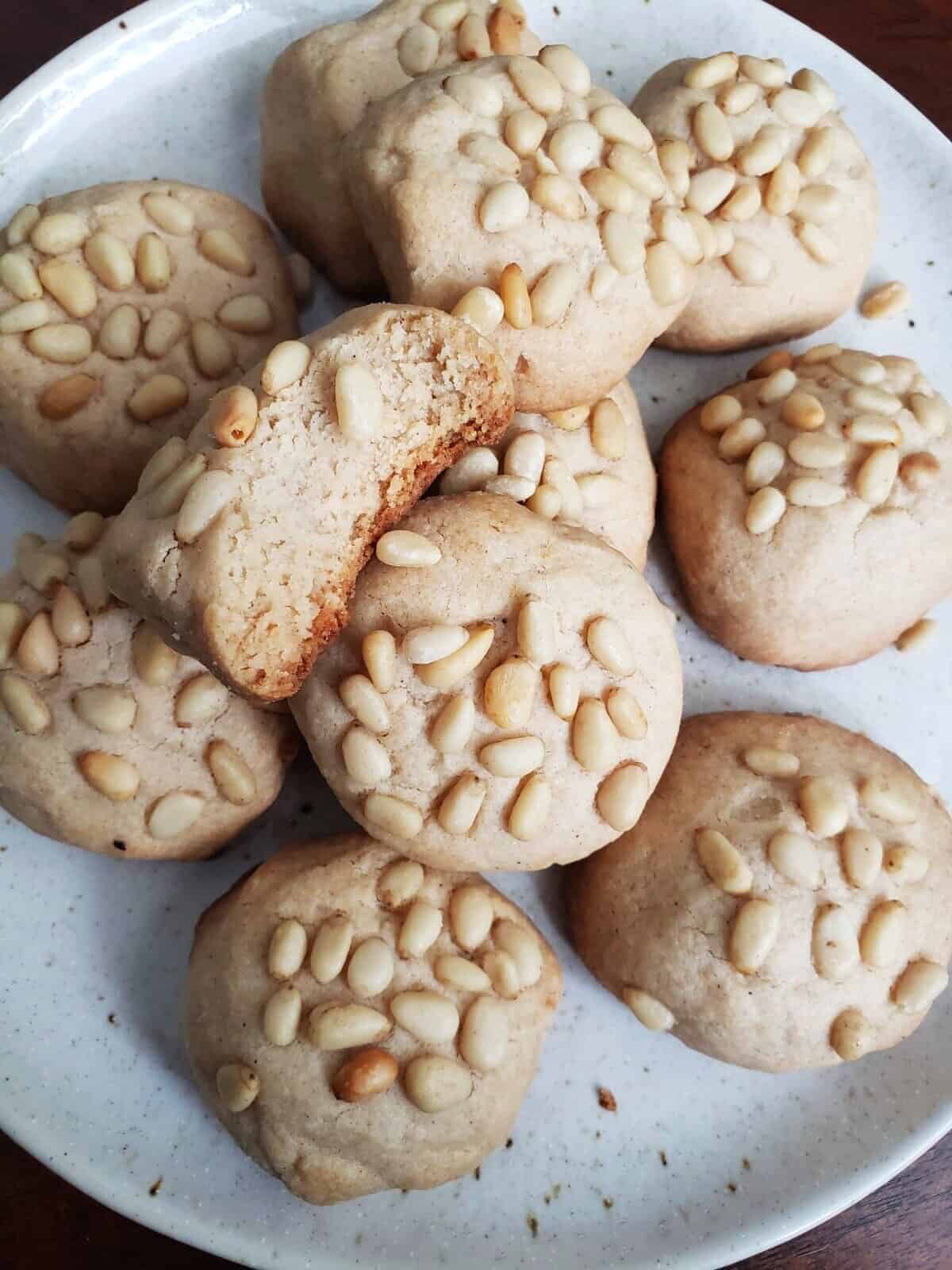 2 cups all-purpose flour or GF all purpose flour

1 teaspoon baking powder (make sure it's fresh otherwise cookies won't rise!)

½ teaspoon pink Himalayan salt

1 teaspoon cinnamon

¾ cup melted coconut oil

¾ cup coconut sugar

3 tablespoons honey or maple syrup

¾ cup tahini

¼ cup toasted pine nuts (keep to the side to top the cookies)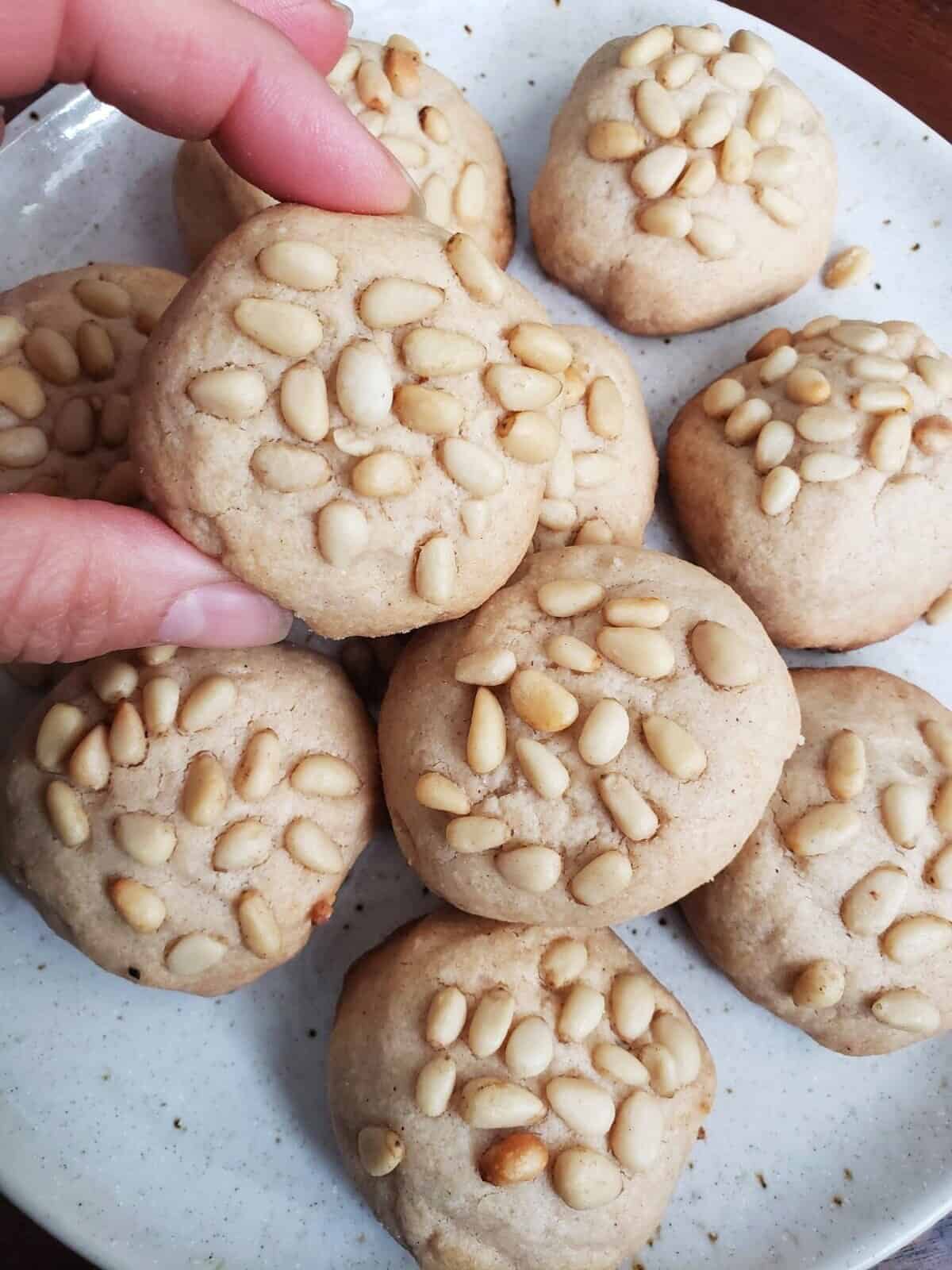 Instructions:
Whisk flour, baking powder, and salt in a medium bowl. Using an electric mixer on low/medium speed, beat coconut oil, sugar, and honey in a large bowl until light and fluffy. Next mix in tahini followed by dry ingredients slowly. Beat in small increment until fully combined. Dough will be slightly sticky.
Place pine nuts in a small bowl. Scoop out heaping tablespoons of dough roll into balls ( Use an ice scream scoop for exact size balls. Dip tops of balls in nuts, pressing to adhere, and place, nutty side up, on 2 parchment-lined baking sheets or do 2 separate baking segments. Bake for about 12 minutes. Let cool on baking sheets (cookies will firm as they cool).