Roasted Cauliflower Tacos With Smokey Garlic Sauce will impress your family or guests at your next taco night get together. They please the pallet with a punch of smokey garlic.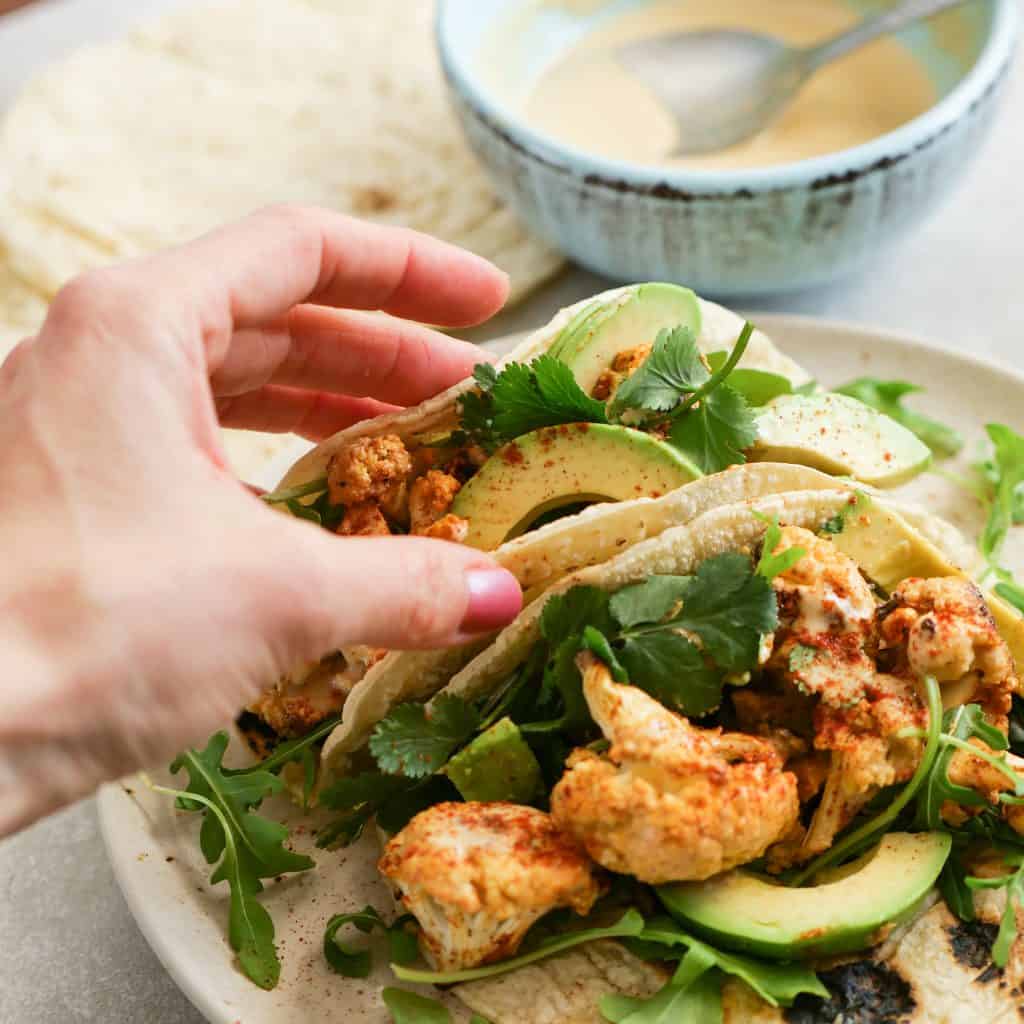 I recently had a group of friends over for a fun filled taco night. I had to make a few different types of tacos since everyone in the group has a different diet/preference when it comes to meat. We made three different tacos and these Cauliflower Tacos With Smokey Garlic Sauce were the crowd favorite!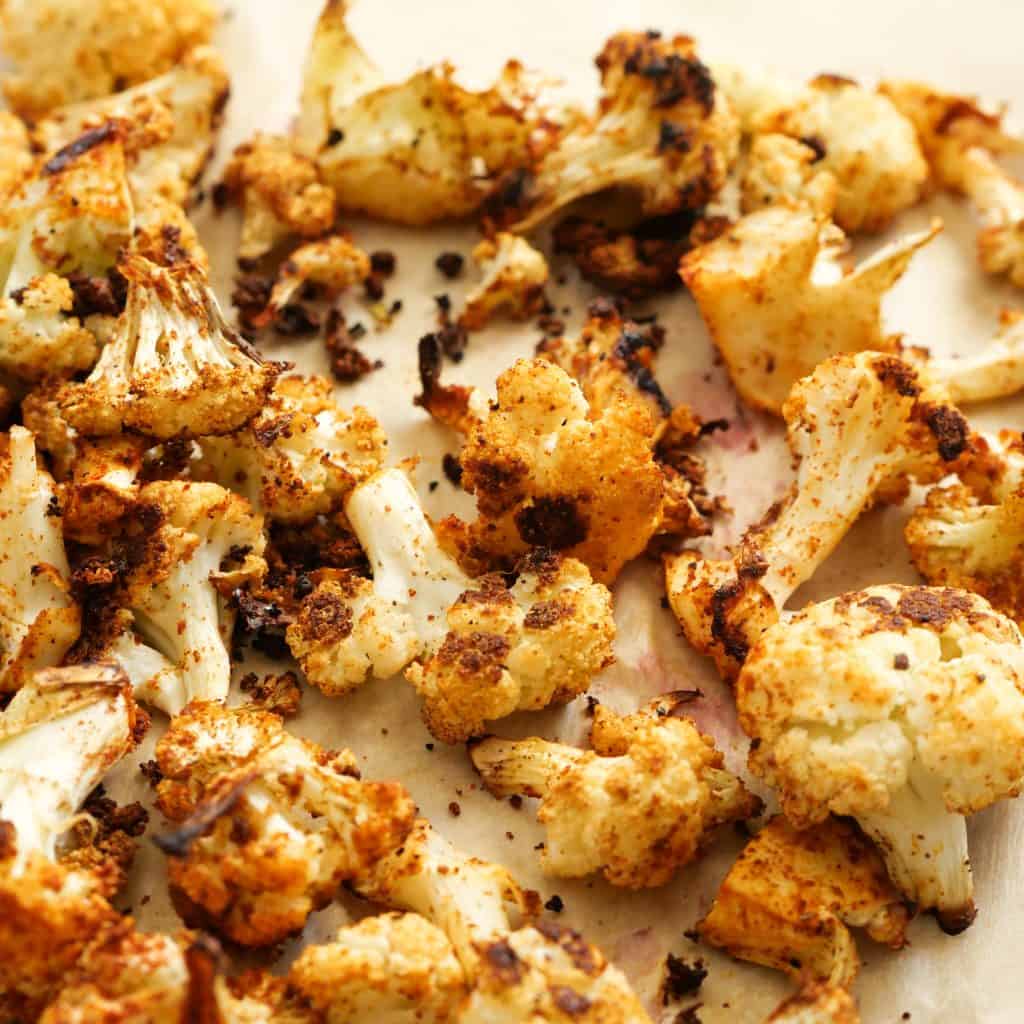 The key to roasted cauliflower
There is an art to getting the perfect roasted cauliflower in my opinion. High heat and an even coating of oil on the veggies. I like to chop my cauliflower up into bite sized pieces and put it in a large bowl. Always set the oven to 400 degrees and put the pan you plan to roast on in the oven for about 5 to 10 minutes.
Put all the seasonings on the cauliflower in the bowl and toss it together. Once there is an even coat, drizzle some olive oil over the mix and toss that well. Pull out the hot pan and dump the bowl of cauliflower on it and return it to the oven and bake for about 15 to 20 minutes until the cauliflower is browned and crispy.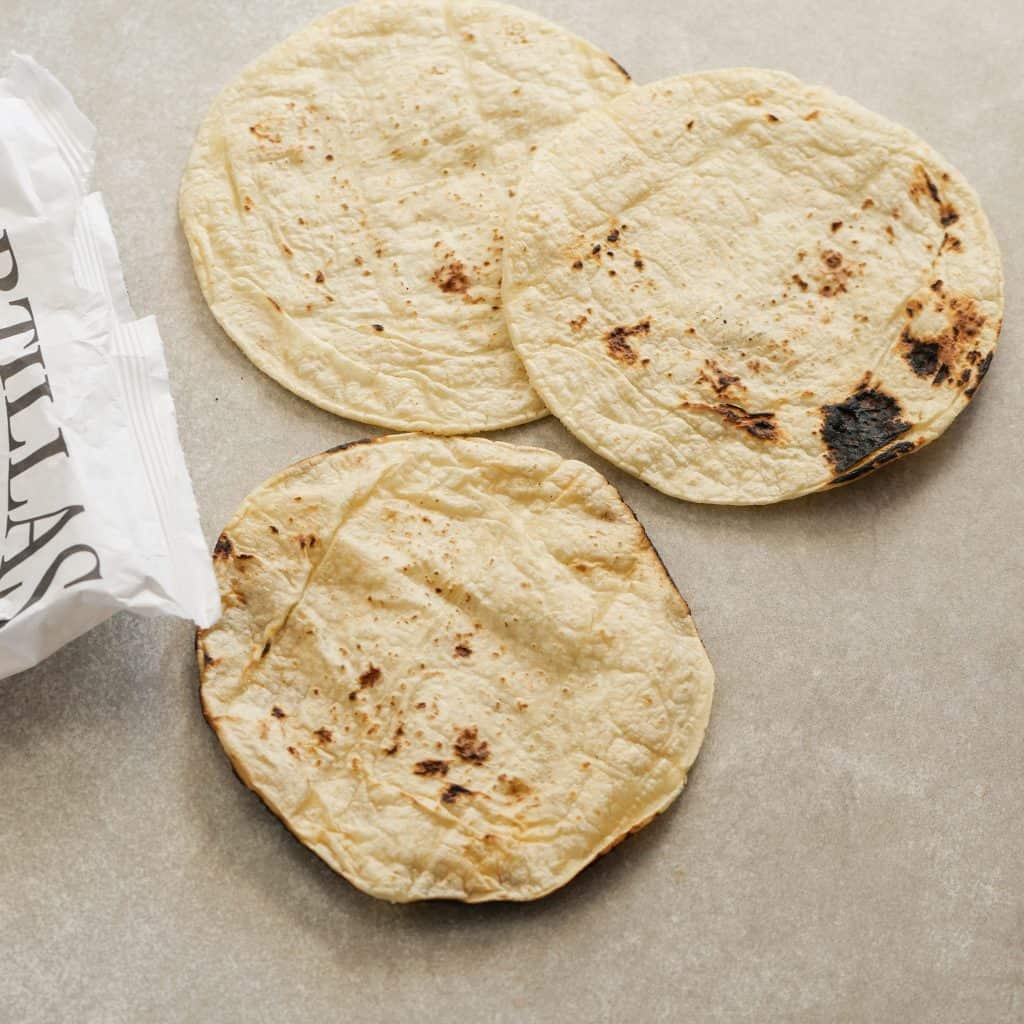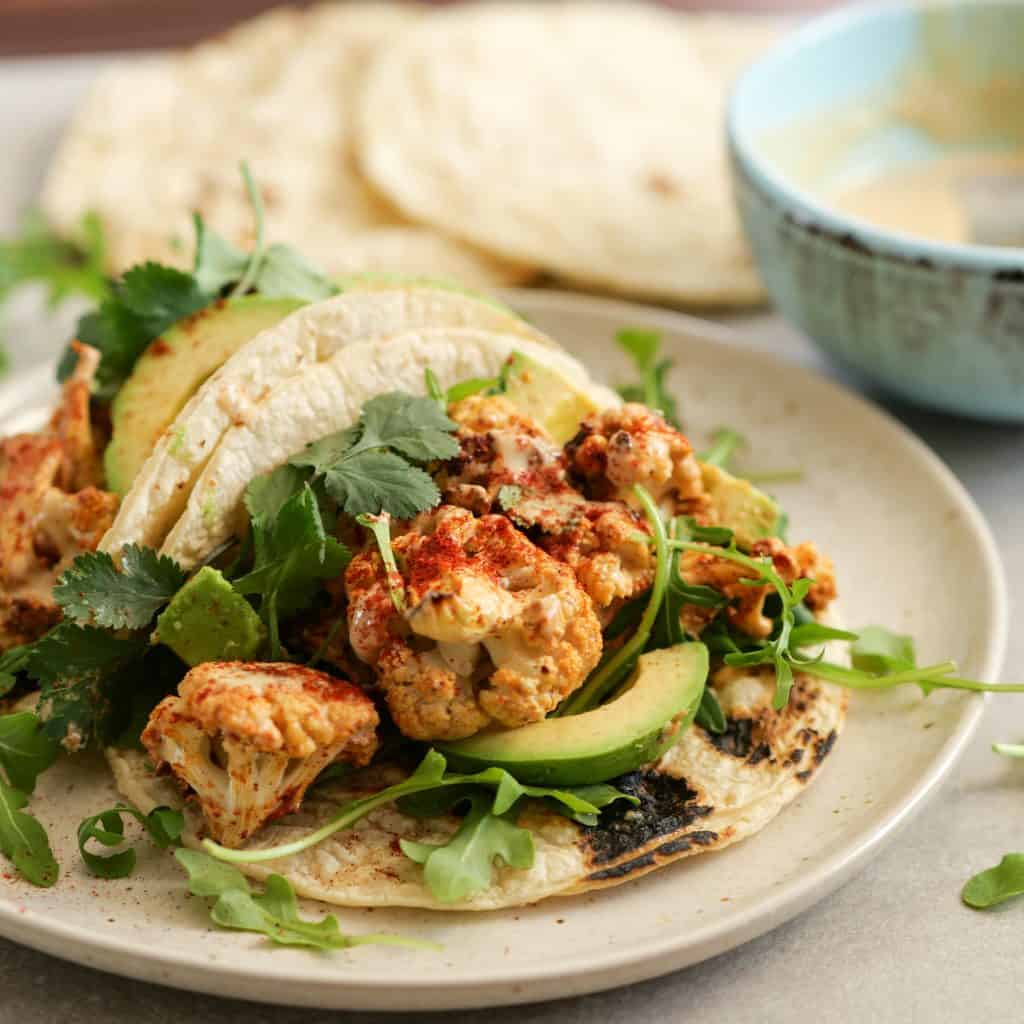 Smokey Garlic Sauce
The cauliflower really comes to life with the smokey garlic sauce. This sauce is full of flavor and can be used on a few of my recipes! The tahini gives is a nice creamy, nutty flavor. The liquid smoke makes it taste like you smoked the cauliflower in a smoker, however you didn't! If you really love this sauce, I suggest you try it with my Breakfast Hash .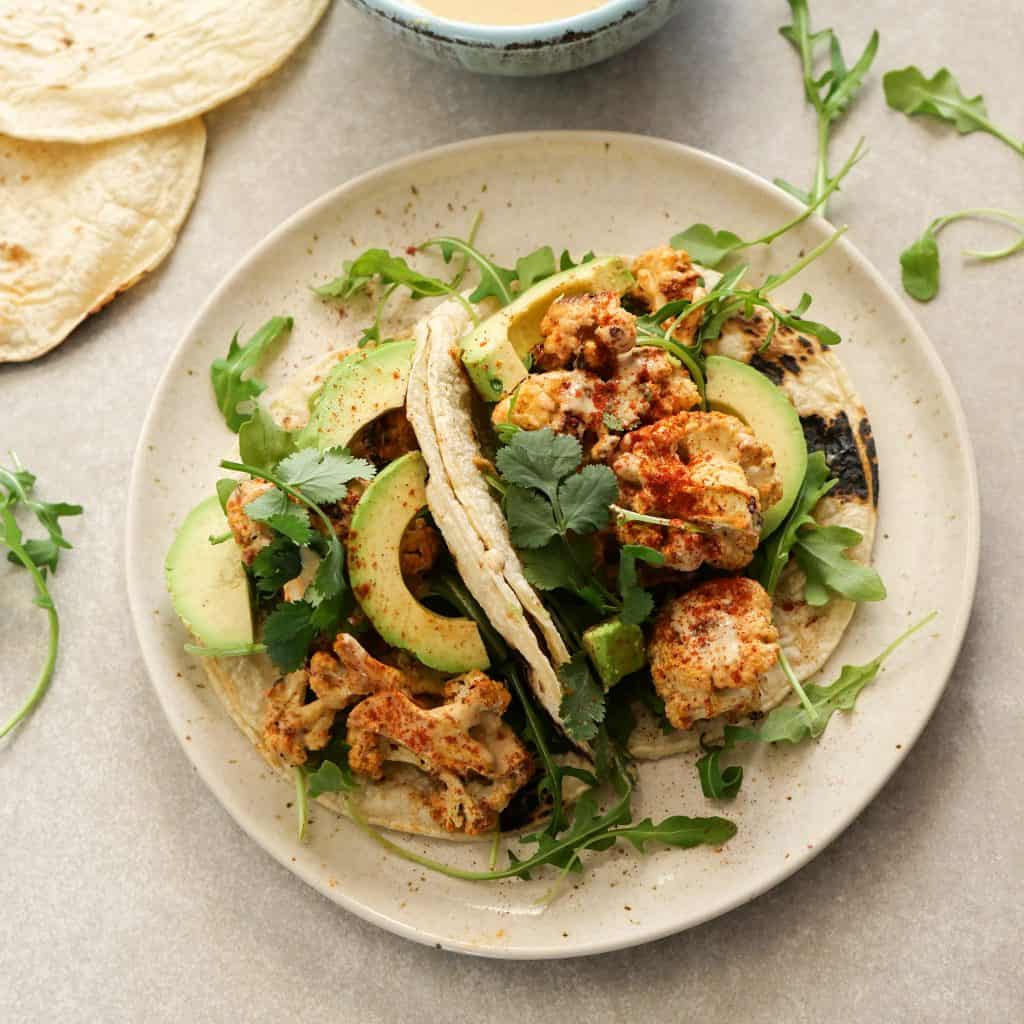 Print
Ingredients (makes 5 -8 tacos)<br>Prep Time: 10 minutes
(The cauliflower)

1 medium head of cauliflower chopped into bite sized pieces

½ tsp chipotle 

½ tsp paprika

½ tsp garlic powder

1/8 tsp onion salt

1/8 tsp salt

2 tbs oil 

Fresh cilantro, avocado slices and other desired taco toppings

Small flour or corn tortillas

For the Smokey Garlic Sauce

1/4 C tahini (well stirred)

1 tsp lime juice

1/4 tsp liquid smoke 

pinch of salt

2 clove of roasted garlic minced (in the oven) 

1 tsp honey

1/4 c of water – keep on the side and use this to thin the sauce. You may need more depending on your tahini brand.
Print
Directions<br>Cook Time: 20 minutes
For the cauliflower
Set oven to 400 degrees. Chop cauliflower, add to a large bowl. Pour seasonings over it and toss well. Add oil and toss again well.
Lay cauliflower flat on a sheet pan and bake for 20 minutes or until it is browned and soft enough to pierce with a fork.
Smokey Garlic Sauce
Combine all the ingredients in a vitamix or other household mixer KEEP WATER TO THE SIDE. Add water in slowly to thin the mixture out so it's spreadable like sauce. You may need less or more than the recipe calls for. add little amounts, stir … then add more if needed.
Questions?
Q: I don't like cauliflower, can I use a different veggie? A: Yes! Mushrooms would be a great alternative to this.
Q: I am not good with spicy, are these spicy? A: They are very mild as far as spice goes, if you are still worried, skip the chipotle powder.
Q: What can I top these with? A: Cilantro, avocado, red cabbage, arugula, white onions, fresh jalapeños are all my favorite taco toppers for these.