If you are looking for a high protein breakfast or snack I have just the thing for you!
This easy yogurt bowl has a little bit of all of my favorite sweet breakfast items in it and it takes little to no effort to put together. It is fully of protein from the greek yogurt and offers healthy fats as well as carbohydrates so it will certainly get you through a stressful or busy afternoon.
This yogurt bowl pairs perfectly with CBD Chocolate bites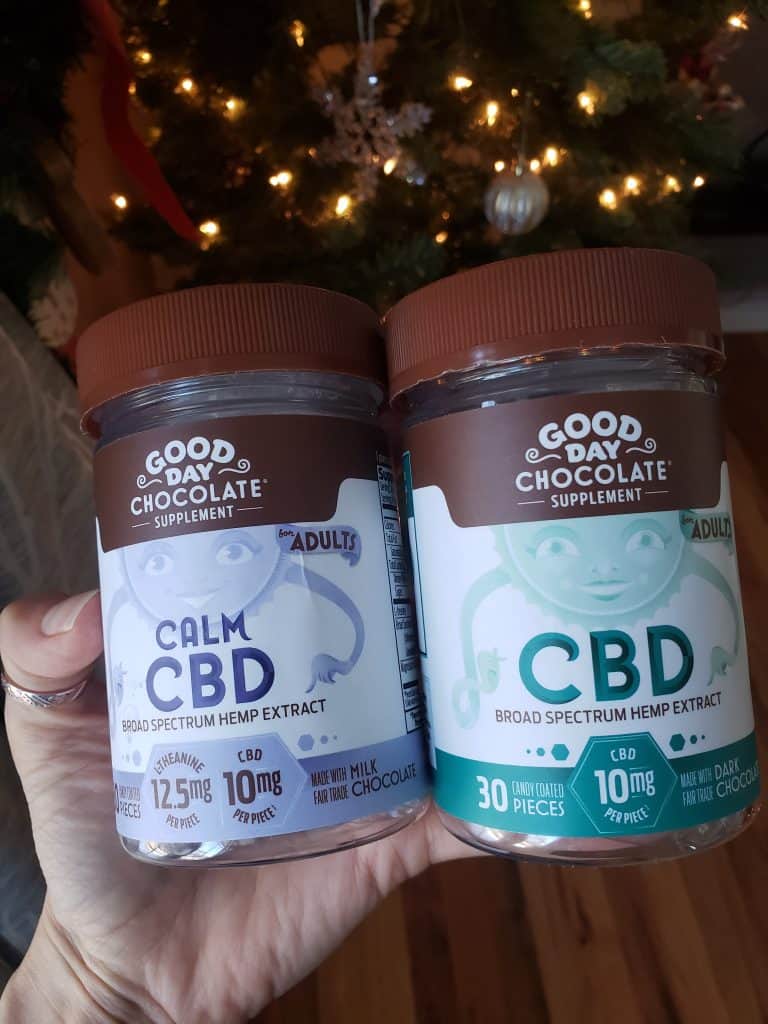 If you aren't familiar with Good Day Chocolates, they are an innovative chocolate company from here in Boulder Colorado. They have a plethora of supplemental chocolates in their arsenal of products. Not only are you getting your chocolate fix in, you are also adding in some supplementation like probiotics, multivitamin, turmeric and more.
Lately I have been reaching for these Good Day CBD Chocolates . I go for the "Calm" formula because there is 10 mg of pure, broad spectrum hemp extract in one chocolate in addition to an amino acid called L-Theanine that helps support calming effects without drowsiness. The CBD used is grown organically here in Colorado. There is clinical research that as a whole food, chocolate is one of the most effective ways to get the functional benefits of CBD (who knew?!)
I like to pair my breakfast with the Good Day CBD Calm Chocolates because that's usually when I am wound up most about my workday. Tackling emails all day and trying to get my to-do list can be quite draining. The last thing I want to do is stress out about it. They also make a sleep version with melatonin in them combined with the CBD. They are the perfect after dinner treat to take to get a restful sleep.
Finding the right yogurt to buy
It can be tough to find the right yogurt. When I am shopping for yogurts I get overwhelmed by the plethora on the shelves. I will leave a list below on what to look for.
Go for the plain. The other flavors have a lot of sugar (see below). Plain can be sweetened up easily with some fruit for granola. Even a small tsp of maple syrup or honey will make it delicious.
Check the sugar content. This should be was low as possible. No added sugars is ideal
Check the protein. The higher the number the better. 8-10 grams is the sweet spot.
Make sure there aren't a bunch of added ingredients. A plain greek yogurt will only have probiotics, no weird chemical ingredients
Print
Ingredients
1/2 banana (not too ripe!)

1/8 tsp cinnamon

1 tbs nut butter

1 c plain greek yogurt (the higher the protein the better)

1 tbs of old fashioned oats (optional! I use for texture)

1 tbs blueberries

1 serving pecans

1 serving of granola

1 tsp of honey for sweetener (can also use stevia)
Print
Directions
slice 1/2 of a banana length wise and warm up a pan with a light spray of oil. Sprinkle cinnamon on the banana and place banana flat side down and sauté for about 2 minutes. Flip and brown the other side.
 
In a bowl mix oats, honey & yogurt together.
 
Top bowl with your choice of toppings