Bread pudding is similar to french toast only much more decedent and fun to eat. This bread pudding is perfect for brunch and it's dairy free!
Nothing is better than smelling cinnamon and sugar baking in the oven. This bread pudding is crispy on the outside and soft and fluffy on the inside. You are going to want to make bread pudding more often once you realize how easy and fool proof it is!
Bread Pudding is easy to make
I was nervous to dabble in making a bread pudding, it sounds so fancy. Once I started researching methods I realized it is practically fool proof. It is a great way to use up leftover bread since older bread makes the perfect sponge for the sweet egg mix.
This recipe is sponsored by Silk® plant-based beverages and Sprout Farmers Market. I love all of their plant-based beverages but I used the almond milk beverage for this recipe.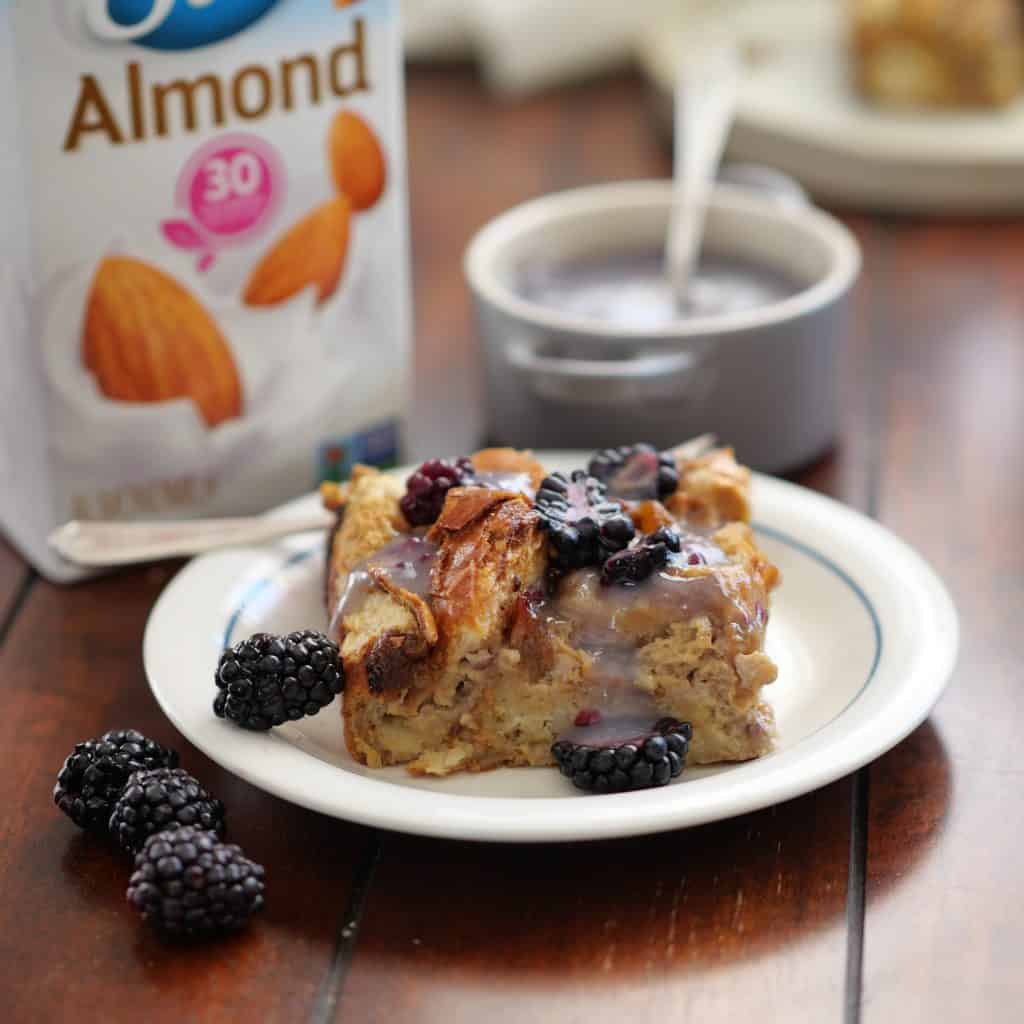 Let's talk bread
Most people will tell you to use an 'eggy' bread like Challah. This recipe has quite a bit of eggs in it already so I skipped the 'eggy' bread and opted for a stale boule of french bread. Most grocery stores sell day old bread (which is the perfect amount of staleness for this recipe). Be sure to ask the baker department where they keep this bread. You will get it for 50% off in most cases!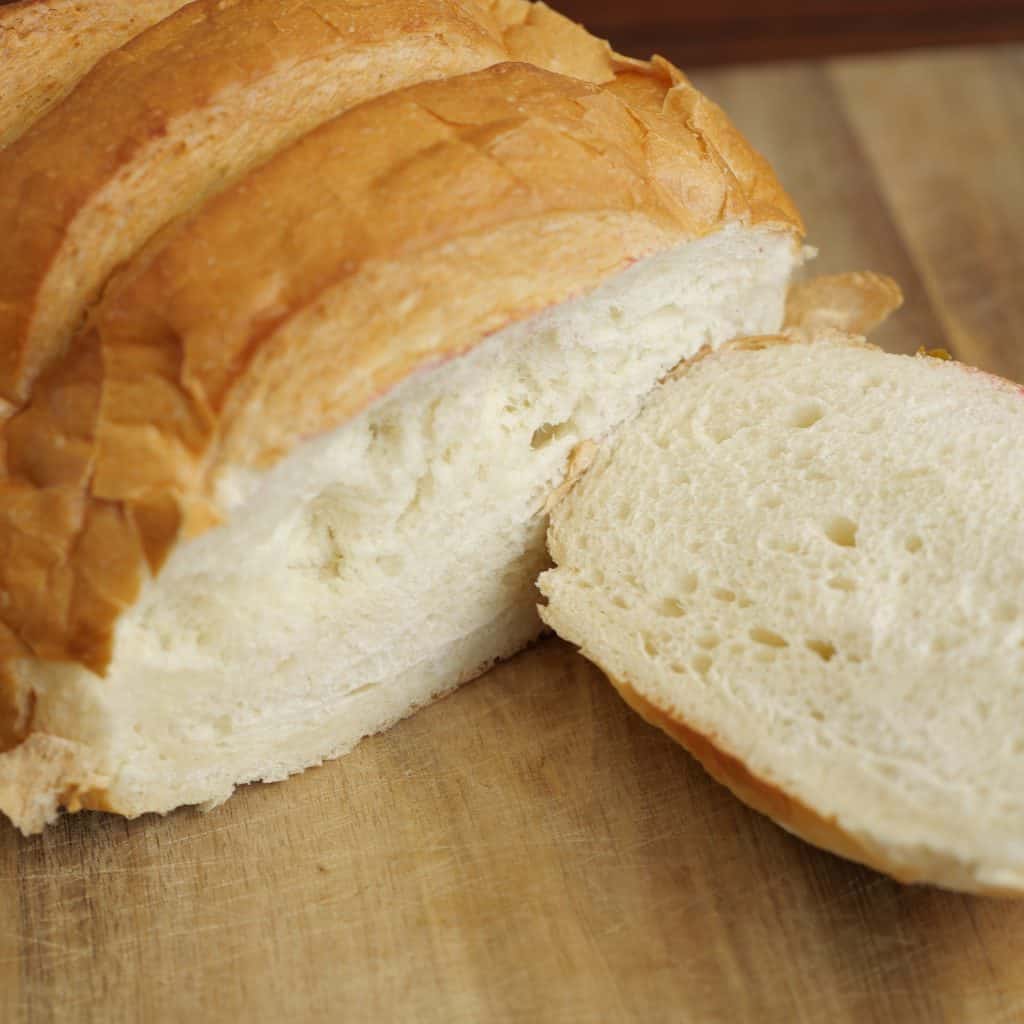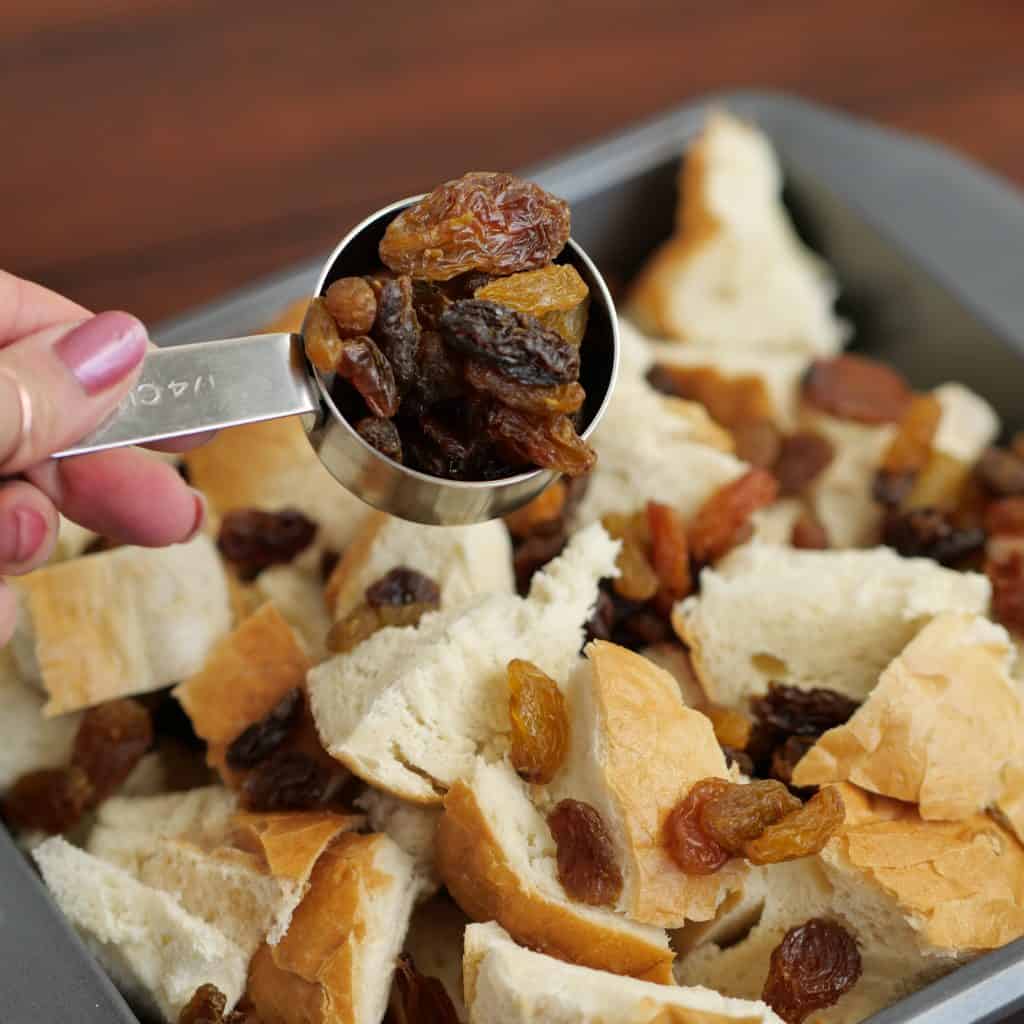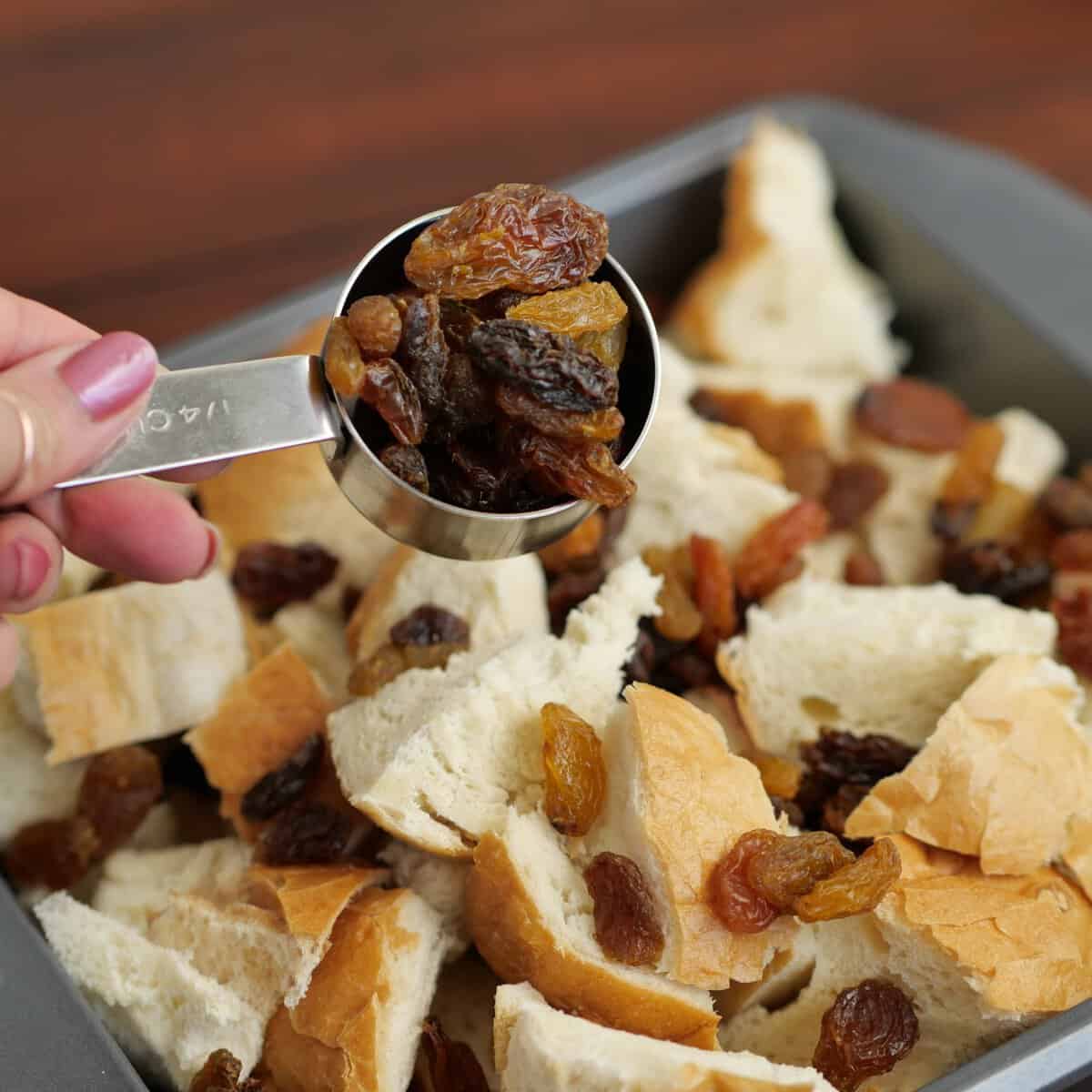 Want to make your bread pudding a little sweeter?
This dairy free bread pudding is the perfect amount of sweetness but I added a little homemade blackberry icing to it to make it just a bit more indulgent. The icing is purely optional! You will have a bit left over so be sure to plan out some other fun things to use it with. It would be a great addition to my Blueberry Banana Bread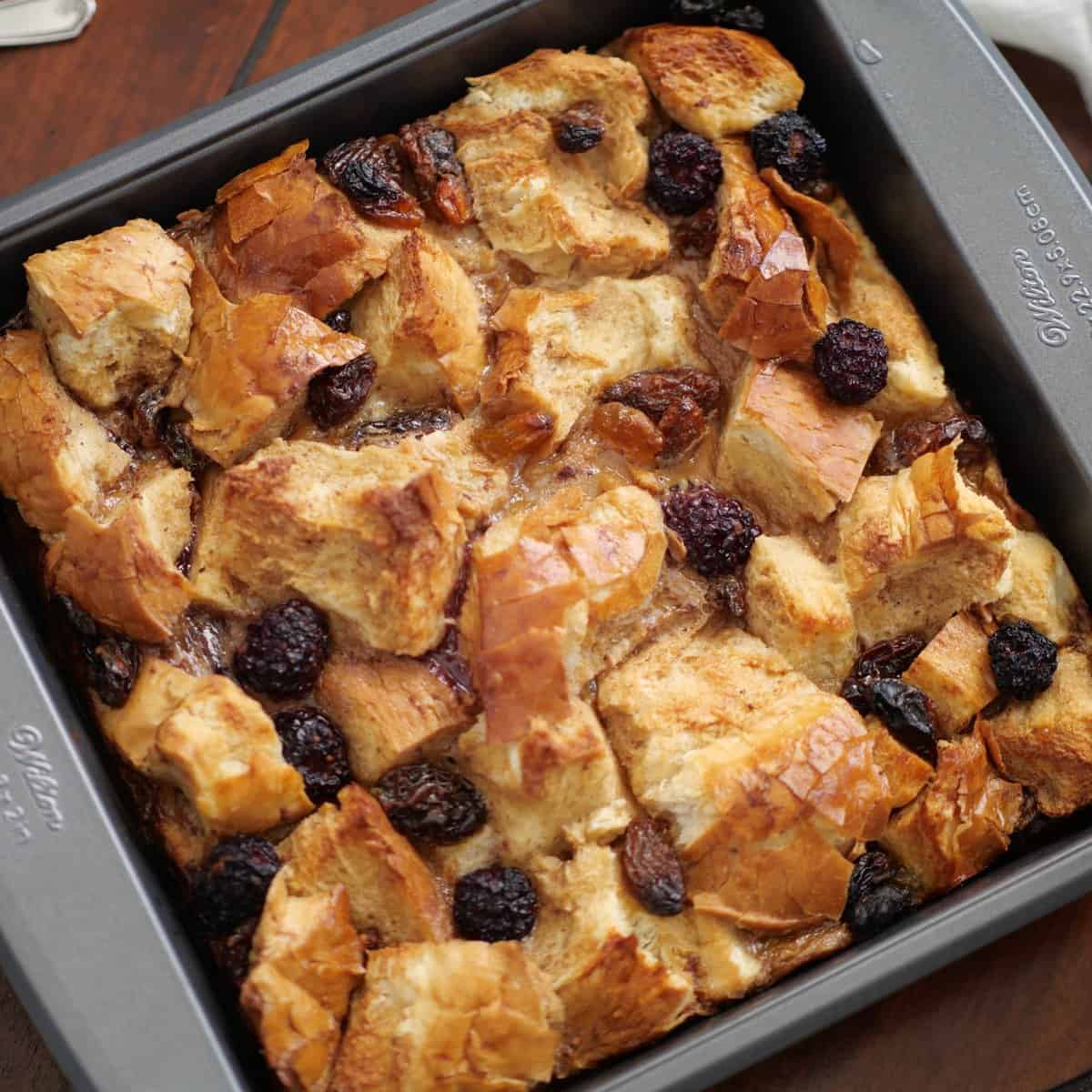 Print
Ingredients (Serves 4-6)

6 slices day-old french bread. Use the entire boule if you can get your hands on one.


4 eggs, beaten

1/2 cup raisins (optional)

1/2 cup fresh blackberries

2 tbs melted coconut oil

2 cups Silk Almond Beverage

1/2 C coconut sugar

1 tsp cinnamon

1 tsp vanilla extract

For the blackberry icing

1 c powdered sugar

1/2 tsp fresh lemon juice

1 -3 tbs plant based milk (depending on consistency needs)

A few fresh blackberries – smash with a fork for color
Print
Directions
Preheat oven to 350 degrees. Cut bread into small pieces into an 8 inch square baking pan. Drizzle melted coconut oil over bread. mix in raisins and berries.
In a medium mixing bowl, combine eggs, milk, sugar, cinnamon, and vanilla. Beat until well mixed. Pour over bread, and lightly push down with a fork until bread is covered and soaking up the egg mixture.
Bake in the preheated oven for 45 minutes or until the bread is nice and browned on top.
For the icing
Whisk the sugar, 2 Tablespoons milk, and lemon together. Add another Tablespoon of milk to thin out if needed. For thicker icing, add a little more confectioners' sugar.
Add in the smashed blackberries for color and texture.