Vanilla Maple stovetop oats:
As you all already know, I take my oats very seriously.
I am always looking for a way to change them up. In my opinion oats can never be too creamy or flavorful so I decided to experiment with So Delicious®coconut creamer and I was blown away by the rich flavor and filling texture the stovetop oats took.
The vanilla flavor was very apparent and the oats didn't need sweetener but I just had to drizzle a little maple syrup on them for a treat. Sprouts grocery always has the best selection of flavors, I suggest you head there and pick up some today.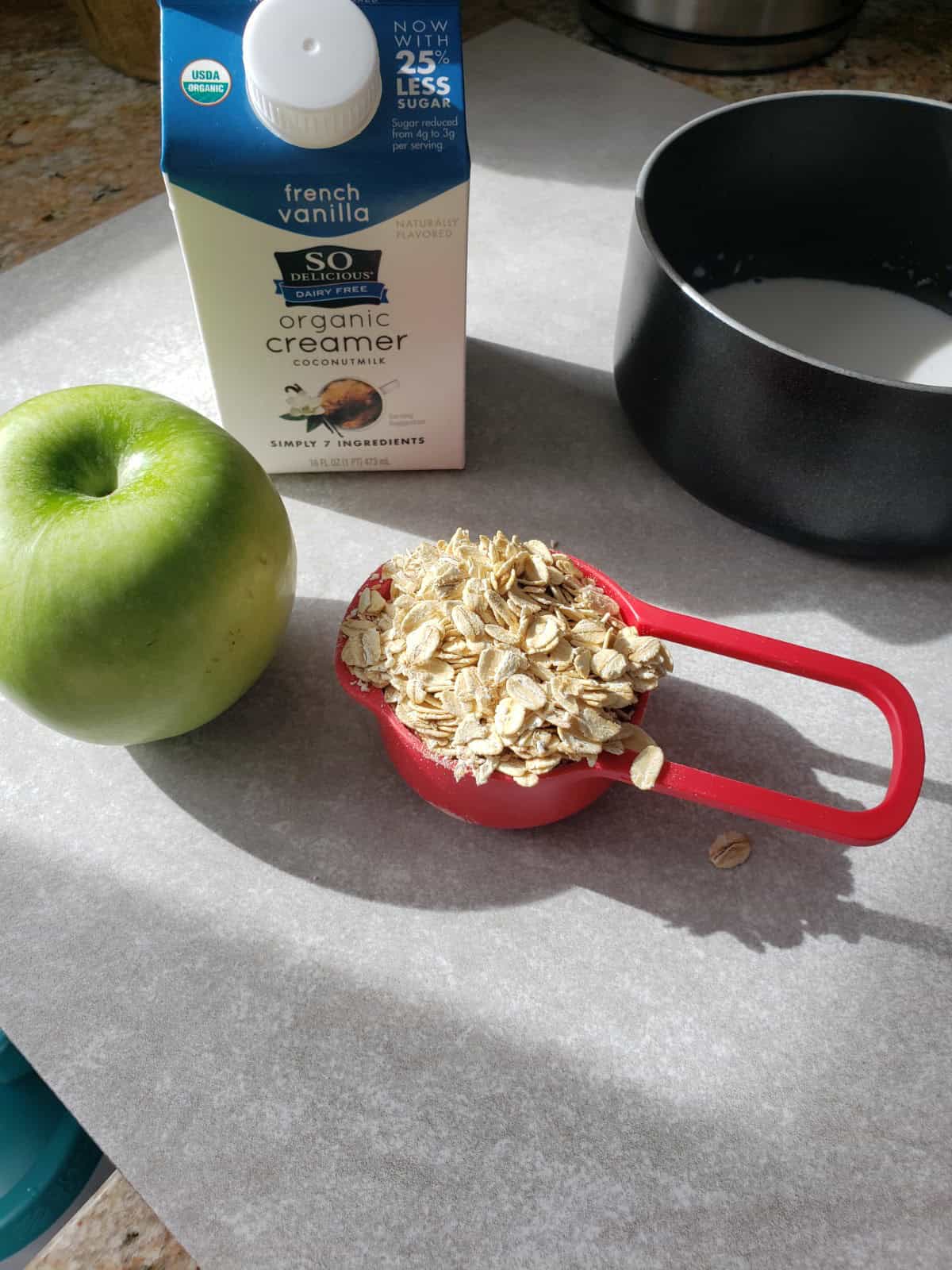 **This blog post is sponsored by So Delicious® **
Toppings are the most important part to oatmeal, you can choose your own toppings for this recipe but I chose to do sautéed plantains (cooking bananas) with apples, almond butter and blueberries. For the sautéed plantains you just need a spotted plantain sliced into coins and sauté in coconut oil over medium heat for about 5 minutes each side.
Ingredients:
· 1 C of old fashioned oats
· 1 C of So Delicious® French Vanilla coconut creamer
· ¼ C of water
· 2 tbs chia seeds
· dash of salt
· 1 plantain
· 1 tbs maple syrup
· Optional Toppings
Directions:
· Bring the creamer and water mixture to a boil
· Add in oats
· Gently stir them and reduce heat to a simmer
· Sautee plantains right before or during this process (see above for directions)
· Once oats begin to thicken up you may cook to your desired texture. I like to cook for about 4 minutes
· Stir in dash of salt, transfer oats into a bowl and top with toppings
· Enjoy