This Burrata Salad with Honey Dijon is filling, hearty and full of textures and creamy flavors. The honey dijon dressing gives it a perfect sweet note with the creamy savory flavors in the burrata. You will want to make this salad all year round – however it's a light spring dish in my opinion.
I feel like I am seeing Burrata pop up everywhere. You know a product has become quite trendy when you start seeing it on Trader Joe's shelves everywhere!
If you want to learn more about burrata, check out my blog post for Caprese Toast with Burrata . This recipe requires little effort. f you can boil pasta then you can make this dish and look like a kitchen hero!
Pasta and salad
The two go hand in hand together. I always need some carbs with my salads, I think it makes them more fun to eat and way more filling. I chose pasta for this one because burrata gives me all the Italian vibes so why not pair it with a little pasta! The honey dijon dressing is a perfect way to jazz up any carb or noodle especially in a salad.
You can use any style pasta you want for this recipe. You want the pasta to be small enough that it doesn't over power the salad, but not too small that it gets lost in the leafy greens. I suggest bow ties, penne, gemelli or casarecce.
I think the honey dijon dressing pairs really well with the creamy burrata over fresh greens. The noodles spread the dressing a little more so every bite is full of flavor.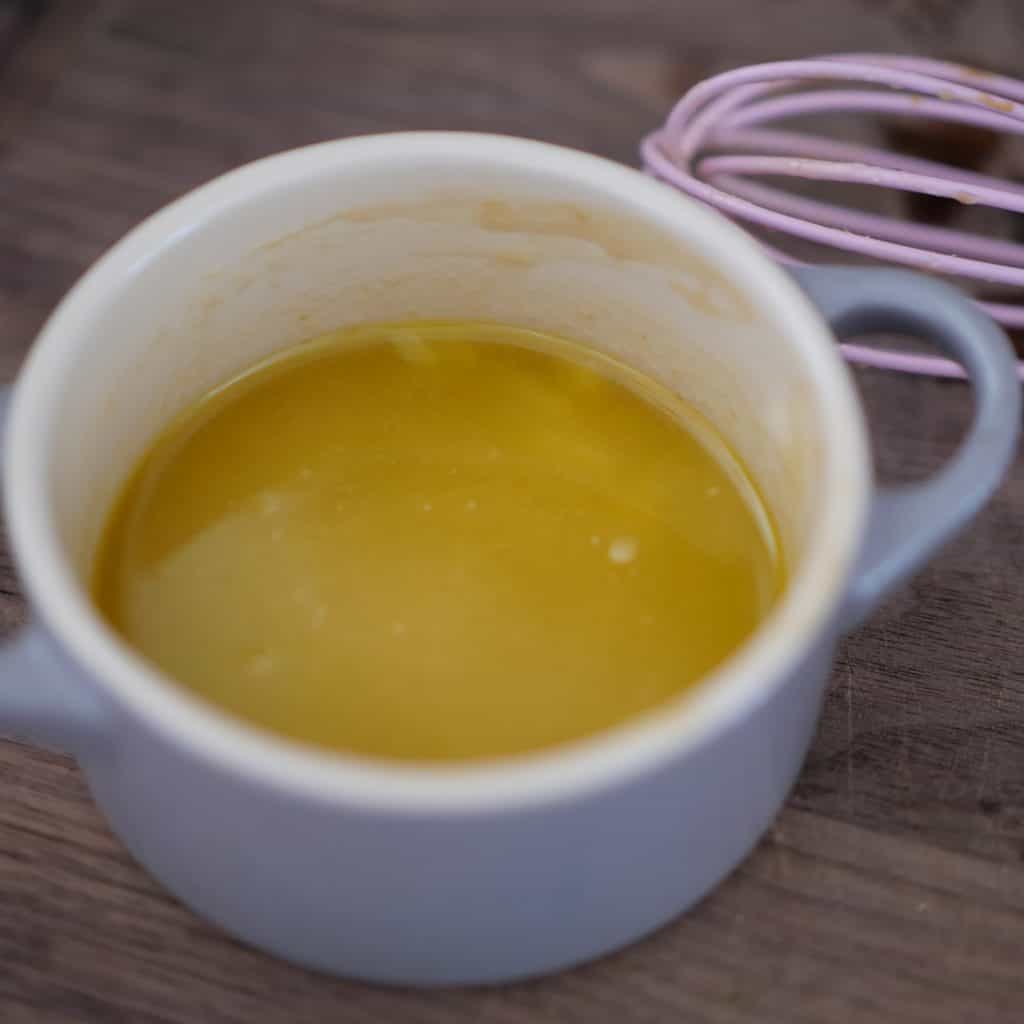 Print
Ingredients (serves 2)
1 C cooked noodles. I used gemelli but penne will work as well

1 sliced roma tomato

1 C arugula

2 C spinach

1 ball of burrata (pay dry lightly with a paper towel)

fresh cracked pepper and fresh rosemary for garnish

* for the dressing*

1/4 C extra virgin olive oil

1/2 tsp apple cider vinegar

1 tsp honey

1 tsp dijon mustard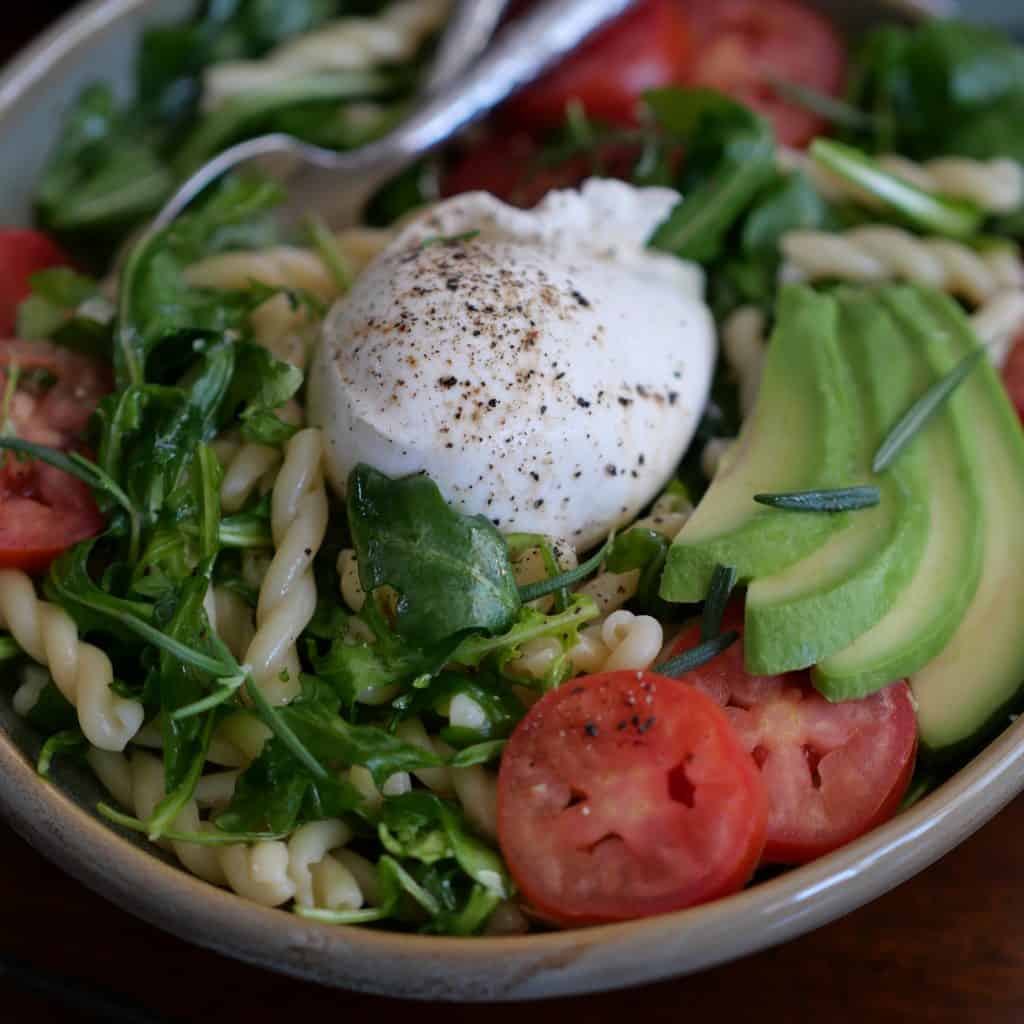 Print
Directions
In a medium bowl mix together the leafy greens
once pasta is rinsed and cooled add into bowl with leafy greens and tomatoes
In a separate small bowl add all the the dressing ingredients and whisk together.
Top salad with burrata. Pour salad dressing over salad evenly. Garnish with rosemary and pepper
Do you have questions about the burrata salad or honey dijon dressing?
Do I have to use burrata? No, although it makes this recipe extra sexy, you can also use feta, fresh mozzarella or goat cheese.
I don't like arugula! Can I use something else? Yes, you can use any leafy green you prefer.
Do I have to use the pasta? I am watching my carbs. No you can skip the pasta if you are currently avoiding it. You can also sub quinoa or gluten free pasta.
Does burrata have cow's milk in it? Yes, it has loves of cow's milk and cream in it.
I don't like honey can I use something else to sweeten the dressing? Yes, maple syrup is a great alternative.